Meet the Team at Animal Medical Clinic of Spring Hill
Get to know the team at our Spring Hill, FL veterinary clinic. We're dedicated to providing your pets with state-of-the-art, compassionate veterinary care.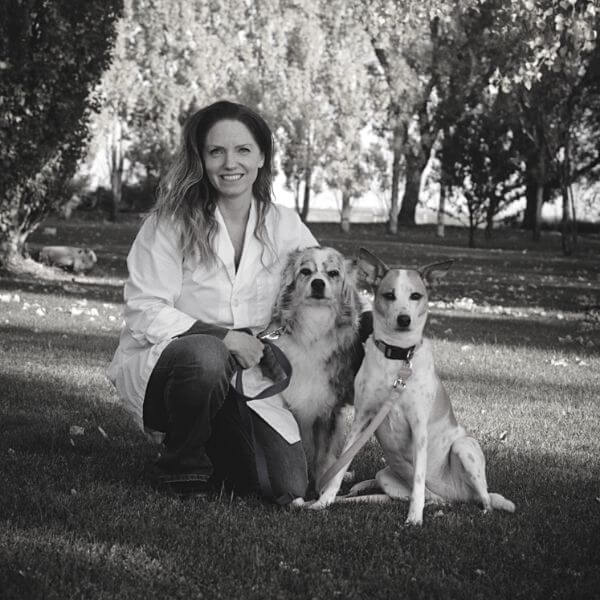 Liz Dalzell, D.V.M.
Dr. Dalzell recently moved home to Florida with her husband, Kelly, son Liam, daughter Kate, and dog, Paisley. Dr. Dalzell graduated in 2014 from St. George's University and did her clinical year at Auburn University College of Veterinary Medicine. She wanted to be a veterinarian as a young girl but changed her mind after James Herriot was bitten by a cat in an episode of All Creatures Great and Small. After graduating from Eckerd College and trying multiple careers, she adopted an Australian Shepherd to try her hand at agility. She loved her dog and had a passion for health and wellness so veterinary work seemed like the logical next step. She sought out a job as a veterinary technician at Barsch Animal Clinic in Tampa. A few years later her mentor, Dr. Barsch, told her it was time to apply to veterinary school. So she did. After graduation, she worked in Tallahassee as an emergency veterinarian where she met her now-husband, Kelly, who was in the Army. They eventually moved to Georgia and later, North Dakota, and then to Delaware. When Kelly retired in late 2021, they decided to move back to Florida to be close to family.
Carolyn Kohn, D.V.M.
Dr. Kohn has been practicing for over 20 years. She will see almost any type of pet and pet parent. She has a motto of always wanting to do her best for every patient! When she isn't taking care of her patients, Dr. Kohn enjoys spending time with her four cats and 20-year-old macaw (who only laid her first egg two years ago!)! She loves crafting, kayaking, reading, and playing video games in her free time.
Melissa Rivera, D.V.M.
Dr. Rivera is a 2020 graduate of Lincoln Memorial University in Tennessee, but she has worked with animals in various capacities since 1991 (including Animal Humane, New Mexico, and Best Friends Animal Society). She has two bachelor's degrees from the University of New Mexico, where she majored in biology and Spanish with minors in chemistry and Japanese. Dr. Rivera is fluent in Spanish and eager to provide veterinary care to our Spanish-speaking community. She lives at home with her boyfriend, youngest son, two cats, and five dogs. In her free time, you'll find her reading or puttering around the garden.
Anna Iversen
C.V.T. and Office Manager
Anna was born in Illinois, (GO BEARS!) and is a die-hard Chicago Bears' Fan. She graduated from Parkland College with a degree in Veterinary Technology in 1992. She moved to Florida in 1996, and also became an employee of the Animal Medical Clinic the same year. Since the start of her employment at the Animal Medical Clinic she has become a wonderful loving mother to many pets that have come through the clinic needing a home. At this current point in time she is sharing her home with three mixed breed puppies of various ages and sizes.
Colleen Allan
Groomer
Colleen grew up in Penfield, New York, and started grooming in 1979. She has been with the Animal Medical Clinic for over 20 years. She has shown dogs in obedience and conformation. Over the years, she has rescued many animals, five of which live with her presently. She enjoys being near the water and live music.
Jennifer Hind
Front Office Supervisor
Jennifer Hind was born in Ontario, Canada. She moved to Florida at the age of five. She began working at the Animal Medical Clinic as a Front Office receptionist in June of 2003, and is now the Front Office Supervisor. She is also the AMC computer wiz, Care Credit specialist, and is extremely knowledgeable on veterinary prescription diets, handling all the Hill's products. Jen is the proud owner of a golden retriever named Hurley, a beagle named Roxy, a chihuahua named Theodore, two fantastic felines, and a hedgehog named Dexter.
Emily Stroh
Veterinary Assistant / Technician
Emily was born and raised in Cape May County, New Jersey, where she worked at a veterinary clinic and volunteered at an animal rescue. She moved to Florida in 2013 where she joined AMC staff as a receptionist in the Front Office. However, now she works in the Back Office and has decided to go back to school to advance in the veterinary field. She has three dogs, two horses, and Rosie the Bearded Dragon and her free time is filled with her animals and volunteering at a local horse rescue.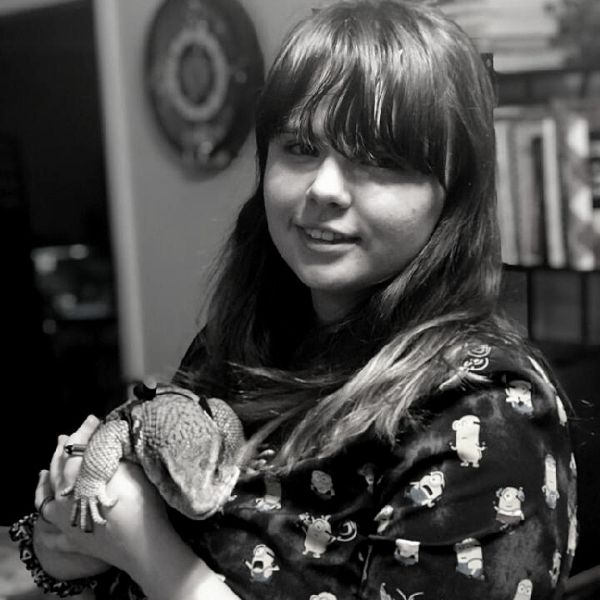 Constance Doyle
Veterinary Assistant
Constance was born and raised in Florida. She graduated from Nature Coast Technical High School in 2020 and became a member of our family shortly thereafter. For as long as Constance can remember, she has been helping rehabilitate all sorts of animals to be released back to their natural habitats. Since joining our team she has become our Wildlife Coordinator. Her hobbies include painting, drawing, and helping her father "Gator Man" catch gators. She loves coming home from a long day to her pets. She has everything from cats, dogs, kinkajou's, spiders, snakes, and exotic reptiles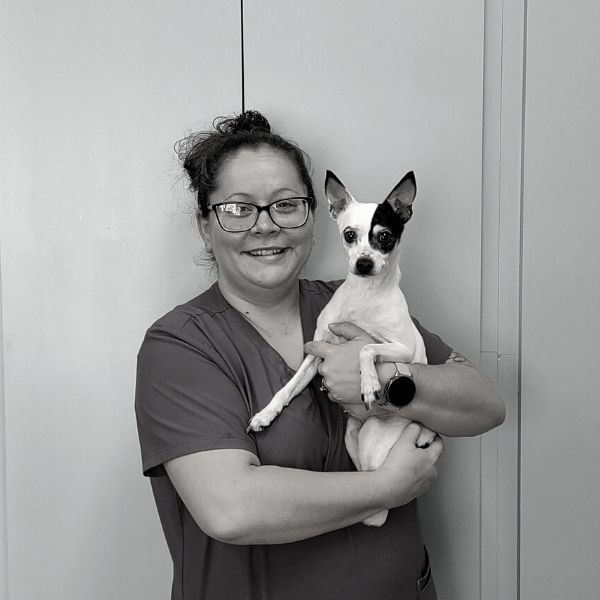 Kayla McNeely
Veterinary Technician
Kayla was born and raised in Pennsylvania. She decided to move to Florida to enjoy the sun and avoid the winter blues. She has been a Veterinary Technician for 10 years. Kayla is a mom to 2 human children, 6 fur babies, and 1 hairless kido. She has been happily married for 17 years to her husband Joe. In her free time, Kayla enjoys adventures to the beach.
Brittany Davis
Veterinary Assistant
Brittany was born and raised in Florida. Brittany started working with animals by caring for equines, then progressed to caring for small animals. Brittany began working as a kennel assistant who cared for dogs, cats, and wildlife, then advanced to become a veterinary assistant due to her passion to help animals. In Brittany's spare time, she enjoys being outdoors, hiking, and camping with her husband and their three dogs (Flynn, Princess, and Koda). Brittany is currently going to college to pursue a science degree.
Rikka Taylor
Receptionist
Rikka was born and raised in Brooklyn Park, Minnesota. Through the years she has assisted her Grandmother in caring for animals through a bichon rescue. In 2017, she moved to Florida to escape the cold and to further her career goals in her passion for the overall care and well-being of animals. She has found her home away from home right here, at Animal Medical Clinic as one of our receptionists. In her spare time, she enjoys being with friends and playing with her three dogs Athena, Robin, and Zeus.
Kailynn Frye
Veterinary Assistant
Kailynn was born and raised in Florida. She joined AMC in September of 2021. She graduated from Hudson Highschool in 2021 with her Certified Veterinarian Assistance License. Kayla has a dog named Lupa a Husky mix and a DSH cat named Little Miss. In her free time, she likes to read and play hockey
Fernanda Valdera
Receptionist
Fernanda was born in Philadelphia, PA, and moved to Florida in 2003. Her love of working with animals began at a pet resort and dog daycare. Through the years she has worked as a veterinary assistant and receptionist caring for animals. When she is not at work you can find her enjoying her time at the beach or home snuggling with her two cats Milo and Dexter.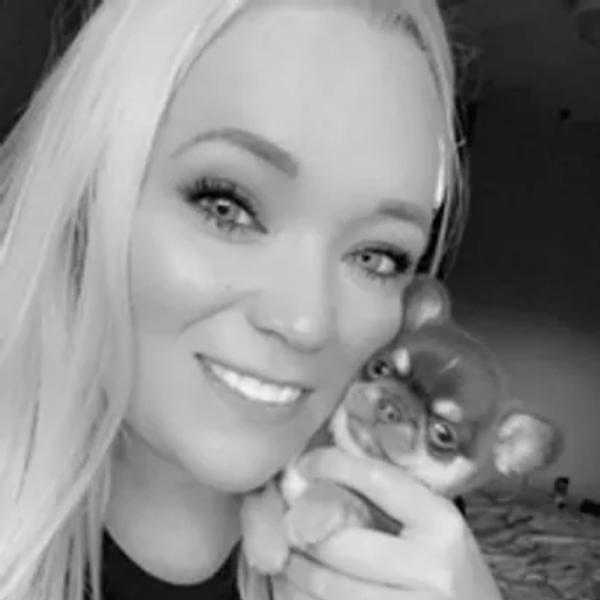 Brittany Montano
Veterinary Assistant
Brittany is a Pittsburgh, PA native! She grew up in Illinois but moved to Florida in November of 2019 to flee the snow and live in the sunshine. Brittany loves the beach and anything tropical! It's always been her dream to live under the Florida sun! When she is not at the beach, she is at home cheering on the Steelers. As a hobby, Brittany raises, shows, and breeds AKC Chihuahuas. She has several champions and even the best in show. Dogs have always been her passion, from grooming to doggy daycare to the vet industry. She has been in the pet industry all of her working careers. She can't wait to meet and care for your special babies.
Giannette Long
Giannette was born and raised in Florida. Graduating in 2019 from University of Florida with a Bachelors in Animal Sciences wanting to go to Veterinary School. Plans have changed and now she is going to school to be a Certified Veterinary Technician at St. Petersburg College. She has always had a passion for animals and may still go to Veterinary School. Giannette is a mother to 1 human son and 2 fur-babies Nala and LeFou! During her free time, she likes to go to Disney and spend time with her family!
Jamie Hale
Veterinary Technician
Jamie moved here in 2003 from Wisconsin to Florida and started working as a veterinary technician. Throughout her life with her 4 children, she has always been in the animal field. She had owned a dog kennel in Minnesota for a couple of years. Then returned to the veterinary field. She has been in the veterinary field for 19 years. She enjoys her kids, her dogs, and a new interest in birds.